Join us as we Celebrate
Christ is risen!
Easter brunch will be served between worship services in
OUR WEEKLY WORSHIP SERVICES
Sunday @ 9:30AM & Wednesday @ 5:30PM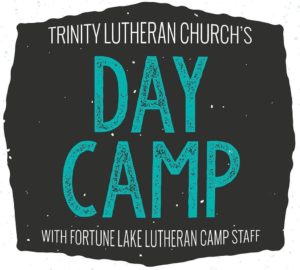 Children going into grades 1-6 are invited to a Bible Camp experience sponsored here at Trinity Lutheran Church. Encounter the Love Jesus through group games, music, arts, crafts, Bible party, hiking and community service.
Cost: $25 per child (scholarships available)
Space is limited. Please register by June 7, 2019!
KEEPING A HOLY LENT
On Ash Wednesday we read Joel 2:1-2, 12-17 and heard the call to the entire community of faith to draw closer to God.
How? Through Spiritual Disciplines such as prayer, repentance and fasting.
Some of these disciplines can be intimidating if you have never engaged in them.
Use this year's 40 Days of Lent to experience what spiritual disciplines could look like for you.