It can be exciting to make discoveries one's understanding of their faith and to learn more about following Jesus.
A Return From Exile–Marks of the Church
in a Pandemic Age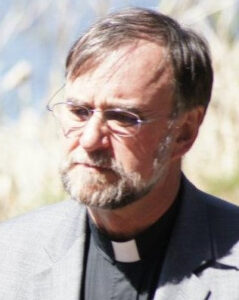 This ONLINE STUDY uses Zoom. The study is for anyone who wants to gain awareness of how the pandemic impacts a shared life of faith. It is especially helpful for those in leadership positions.
Please contact the church office if you need the Zoom link to be part of the class.
Leader: Pastor John Meachen
Dates: This is a Five Week Study beginning October 15, 2020
Time: Meets Thursdays from 11:00AM–12:30PM
Course Description:

Covid-19 has scattered the church into a necessary form of pandemic exile. From the shelter of our home and with available bandwidth, church appears through the likes of Zoom, YouTube, and Facebook. Pastors and leaders grapple with what it means to be the church in their individual settings by adapting to whatever means are available. Congregational leaders contend with a return to the gathered assembly that will be both safe and faithful.
We long for a return to our worship spaces. We dream of returning to normal; to a time before our abrupt scattering. For better and for worse, the church as we have known it, will not return to normal. What will the new normal look like? How do we rejoin the assembly safely and faithfully? How do the reformation marks of the church inform and direct our return? This study will be especially helpful for church committees and leaders as they plan for returning to in-person worship. We will explore ways to be safe and at the same time faithful to the marks of the Christian assembly.