FAMILY FAITH NIGHT
WEDNESDAY @6:00PM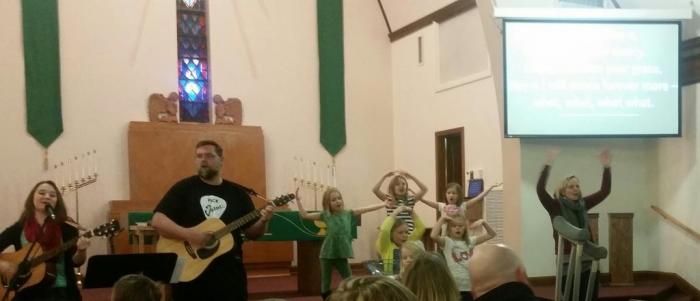 A Casual Family-Friendly Service
Family Faith Night is a time to share a meal, sing, pray, have fun and be inspired as our faith is strengthened. This is an evening for anyone in the community to connect with one another and grow in faith together. We will start the evening by offering an open meal time from 5:15—5:50 pm in the Fellowship Hall. There is no charge for the meal. Sharing a meal is a great time to enjoy fellowship with one another and we hope it will make participating in Wednesday nights easier for people coming from all different directions (work, school, sports etc.). Following the meal we will move into the worship center for a time of singing, prayer and worship from 6:00—6:25 pm. After this large group worship time we will offer faith formation break out groups for various ages. Examples of break out groups would be things like:
Music group practice
Godly Play (for kids 4k—3rd grade)
W45 (for those in 4th—5th grade)
Middle School Group (for the fall it will be confirmation)
Adult Groups such as book study, prayer group, Living Your Strengths or other intentional groups.
While we hope everyone will participate in the break out groups we want you to know that they are optional part of the evening.
EVENING SCHEDULE
5:15–5:50pm Open Meal Time
6:00–6:25pm
Singing, Prayer, Inspiration, Praise
6:30–7:00pm
Break Out Groups
Once per month we all stay together for a Cross + Gen experience.